Cheque Presentation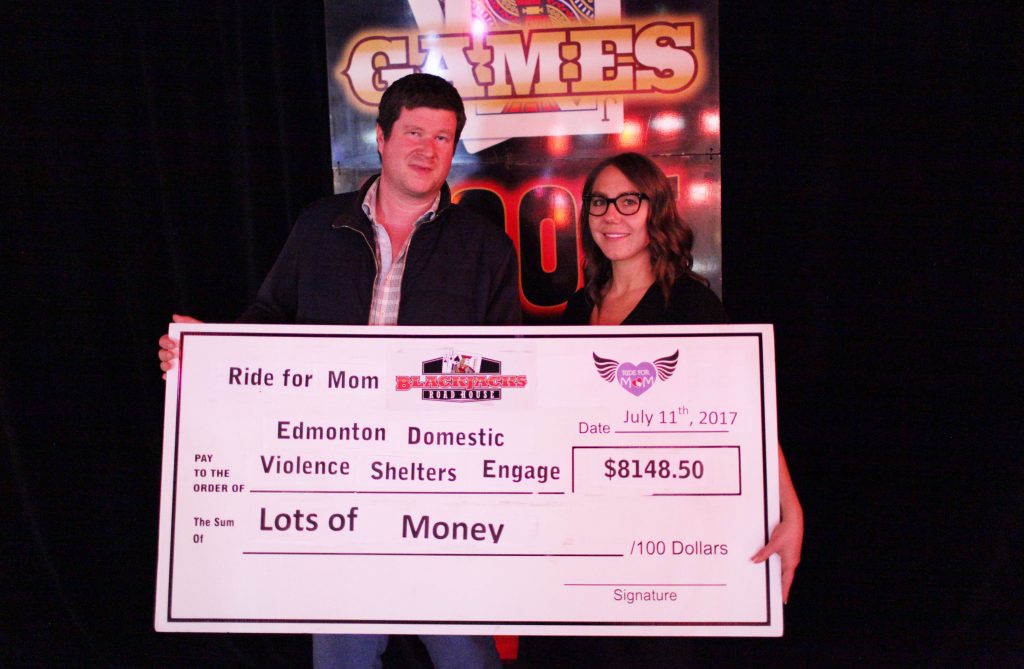 On Tuesday, July 11th, Krysta Shields of Blackjacks Roadhouse & Games Room presented Eoin Murray of the Alberta Council of Women's Shelters (member of EDVSE) with a whopping cheque for $8148.50 that was raised during the inaugural Ride for Mom on May 13th. Although it was a soggy and chilly day, many brave riders came out to Blackjacks in support of a great cause. Let's make the 2018 Ride for Mom even better, so we can help even more people in need.
From all of us here at the Ride for Mom, we would like to send out a big thank you to all of you who registered, made donations, came on the ride, and helped us get the inaugural Ride for Mom off the ground to make it a success. We would especially like to thank our volunteers, who donated their time behind the scenes and at the stops to ensure we had a safe and successful ride.
Thanks again, and see you on Saturday, May 12th, 2018.